Investments in this technology can bring an increase of up to 20% in yield, through fast diagnosis of flaws and mapping of the planting lines.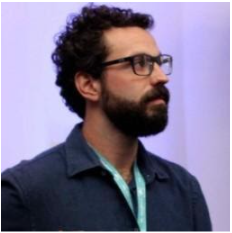 AgriBrasilis interviewed Áthila Gevaerd Montibeller, Geoprocessing Coordinator at Horus Aircrafts, about the use of this tool in the technological revolution that occurs in agriculture.
He graduated in Geography from the State University of Santa Catarina, in Brazil, with a Master in Geography from the University of Northern Iowa, in the US. He currently coordinates the group of geoprocessing for agriculture at Horus Aircrafts, acting mainly with the sugar cane sector, developing innovative solutions with drones technology, remote sensing and artificial intelligence.
---
AgriBrasilis –  What technologies are used by drones?
Áthila Montibeller – Currently drones are widespread in several segments of civil society, and it is no different in agriculture. Among the technologies used through drones, highlights go to artificial intelligence algorithms and machine learning to detection of changes of use and cover of soil, and monitoring health conditions of the vegetation, using spectral indexes developed for remote sensing. Also topography and geodesy for planialtimmetric surveys, photogrammetric techniques for collection of tridimensional information and many others.
AgriBrasilis – Is the use of drones in agriculture already a common practice? 
Áthila Montibeller – They are a powerful tool to be used in precision farming. The very high-resolution images obtained by drones enable a new range of products and solutions dedicated to optimizing agriculture yields. Our major demand currently is for the sugar cane sector, where we offer services of identifying the planting lines and flaws, in addition to monitoring weeds, analyzing vigor and coverage. These informations generate great value to producers, translating into quantitative and qualitative reports, indicating areas of the field that need correction and application of inputs, for example. It also generates information necessary for guiding machinery and optimizing harvest.
In addition to sugarcane, we provide services of analyses to crops such as soybeans, corn, fruits, cotton, coffee, horticulture and rice.
AgriBrasilis – What is the cost/benefit relation of monitoring via drones?
Áthila Montibeller – The monitoring of crops through drones is similar to the monitoring by satellite, however drones are able to obtain information with very high spatial resolution. If on the one hand drones, cameras and software for processing images have costs, on the other hand the collection of information, be it through RGB(visible spectrum) or multispectral (beyond visible spectrum) cameras, represents a gain of information that can represent an yield increase of up to 20%.
A great advantage of drone monitoring over other remote sensing technologies such as satellites is the ability to map lines and planting flaws. The high resolution of drone images and the ability of discerning targets smaller than 5 centimeters, makes it possible to count arboreal individuals and to identify planting lines.
In crops like sugar cane and cotton, the mapping of planting lines allows the control of traffic in the crop, orienting machinery to avoid the crushing, trampling, and uprooting of the plants. Regarding the flaws, once identified, it enables the farmer to carry out corrections and replant them, which is important in sugar cane crops, in which plants can last from 5 to 7 years, and therefore losses due to uncorrected flaws build up.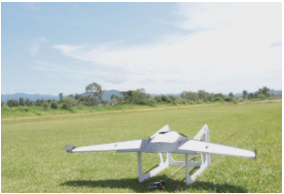 AgriBrasilis – What are the main crops where drones have been used in Brazil?
Áthila Montibeller – In agriculture, Horus acts mainly in the sugar-energy sector. Other expressive crops include soy, corn, and citrus. Forestry also takes a slice of the monitoring we carry out, conducting forest inventories and counting individuals.
AgriBrasilis – How does your company see this market in the next 5 years?
Áthila Montibeller – The technology revolution, allied to sustainable agriculture management practices are trends that are here to stay. Innovative technologies that use artificial intelligence, information traffic with 5g internet and mobile networks through satellites should accelerate the technological diffusion on farms.
Unmanned and autonomous systems are able to perform complex tasks with minimal human supervision. At the same time, there is a growing world demand for farm goods. The new technologies and the country's vocation to be a great agriculture producer represent an excellent opportunity for new business.
Horus is betting on this trend, which is why it has structured departments specialized in software engineering, systems development, client success and geoprocessing, besides already being a consolidated brand in the national market of drones, producing it's own equipment dedicated to mapping crops.