Jorge Giraudo, executive director of OCLA talks about the dairy market in Argentina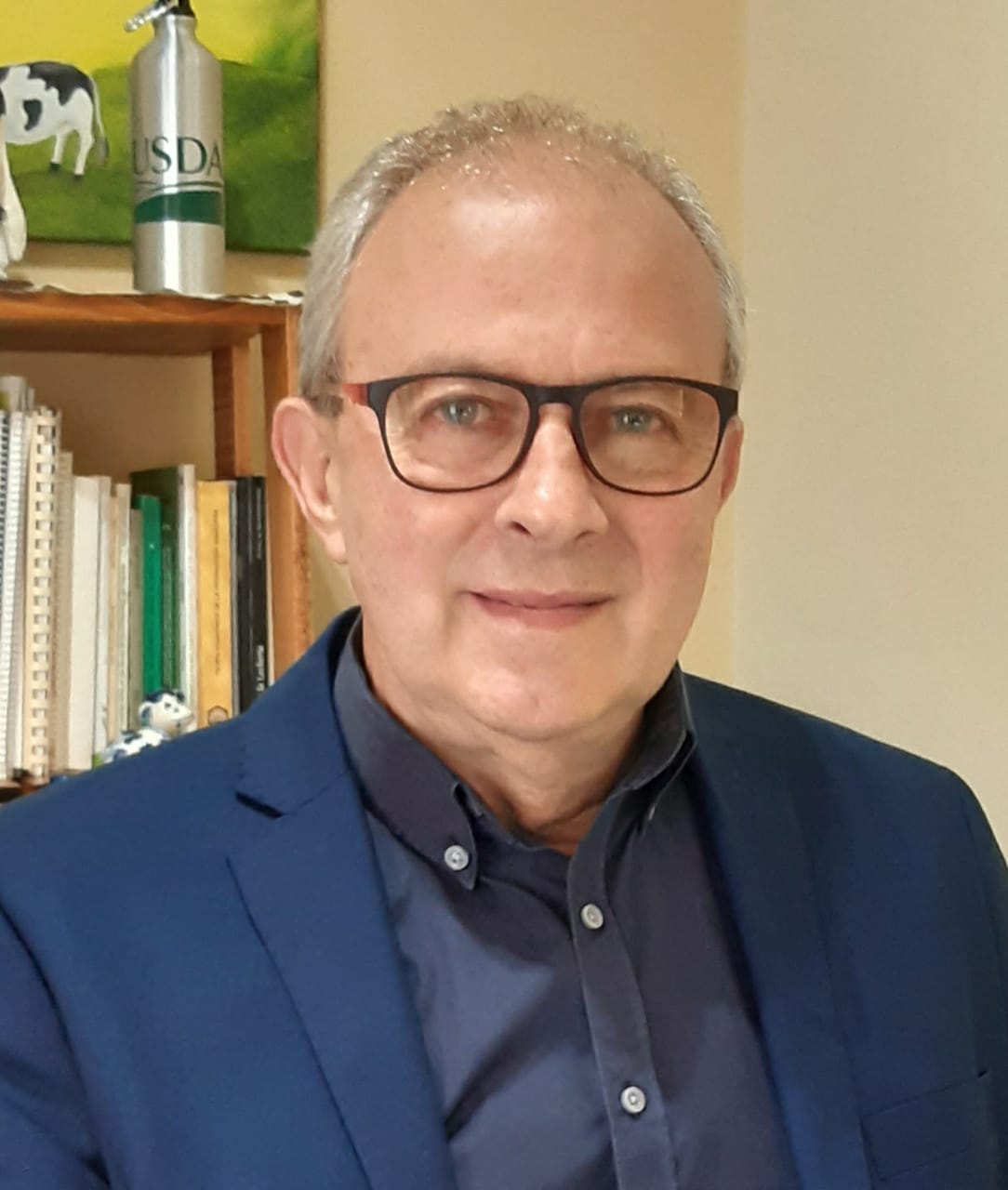 AgriBrasilis interviewed Jorge Giraudo, executive director of the Argentine Dairy Chain Observatory (OCLA).
---
AgriBrasilis – What is the production and income generated by the Argentine dairy industry?
Jorge Giraudo – In Argentina, 11.113 billion liters of milk were produced in 2020, which represents an increase of 7.4% in relation to the previous year.
This production was achieved with 10,200 production units and 1.5 million cows.
The dairy chain generates an annual value of US $ 9.5 billion.
AgriBrasilis – In 2015/16 season, the dairy industry suffered a major devaluation which it has not yet fully recovered. What measures has the Argentine government taken to reverse this situation?
Jorge Giraudo – Since that date, several events have occurred in the Argentine economy, a delay in the exchange rate, then major devaluations, high levels of inflation, high interest rates, strong tax pressure, distortion of relative prices, etc. These issues are a constant in the macroeconomics due to the large fiscal deficit presented by national accounts and which cause all sectors of the economy to lose competitiveness.
AgriBrasilis – Considering the increase of the production costs, have the growers been able to profit upon milk production?
Jorge Giraudo – Argentina has one of the lowest milk production costs in the world, its productive characteristics such as the greater presence of grasses in the diet of dairy herds and the size of productive units (dairy farms) well above the world average allow important economies of scale and yield to be achieved, but in recent years (costs) have grown because many inputs are linked to exchange rate variation and high inflation rates.
Despite all these unfavorable conditions, the high resilience of the average Argentine dairy farmer allows him to maintain high volumes of quality production, with good productivity, despite the adversities. The dairy industry has a similar situation.
AgriBrasilis – What are the main problems in dairy production?
Jorge Giraudo – Argentina has many comparative advantages (territory, soil quality, water availability, temperate climate, knowledge of the business, available labor, etc.) but it lacks competitive conditions due to the fragility of its macroeconomics that does not allow it to capitalize on these advantages.
AgriBrasilis – What is the importance of export products from the Argentine dairy chain? How much do they represent in total production?
Jorge Giraudo – Argentine dairy exports represent an annual average of 25% of the total milk destination. In 2020, approximately 3 billion liters of milk, or 400 thousand tons of products worth US$ 1.2 billion, were exported.
The main export product is whole powdered milk (52% of the total export revenue), Brazil being the main destination of our exports (1/3 of the total), closely followed by Algeria, Russia and more than 20 others destinations.