"As a company, there are no incentives to pay for seed imports procedures in Colombia, because once it is done, all other importers benefit from it."
Alejandro Sáenz is an economist from the University of the Andes, a specialist in Corporate Finance from CESA, with an MBA from the Nyenrode Business Universiteit in the Netherlands and a specialization from INALDE Business School.
Sáenz is the corporate relations director at Sáenz Fety, a Colombian company specializing in vegetable and forage seeds and focused on innovations for the sector.
---
AgriBrasilis – What is the Vegetable and Forage Seeds Market Size in Colombia?
Alejandro Sáenz – These seeds come mainly from the following countries: Brazil, the leader with a CIF value of US$ 5.3 million (34%), equivalent to 948 tonnes of seeds, with 95% of forage seeds originating in the country. United States, the second with US$ 3 million CIF (19%), represented by 444 tonnes, and China, third with CIF value of US$ 2.1 million, with 125 tonnes (14%).
The most imported seeds from Colombia, according to their CIF value (International Classification of Functionality):

AgriBrasilis – What are the challenges for the production and importation of seeds in Colombia?
Alejandro Sáenz – Colombia, being on the Equator, does not have the ideal conditions to produce seeds and that is why they are imported.
Seed production is globalized. This means that producers go to the country where it is best to produce seeds for the market. Every year or every semester, producers can change the country of production.
Only certain species can be imported, but those must be produced in specific countries. If the species to be imported and/or the country of production have not been analyzed by the I.C.A. (Instituto Agropecuario de Colombia), it simply cannot be imported. This means that a great deal of risk analysis still needs to be done. Today, the I.C.A. charges approximately US$3,000 for each risk analysis.
The amount charged by the I.C.A is many times higher than the multi-annual sales potential for plant species. In addition, by paying for a risk analysis, the I.C.A. establishes import requirements. After that time, anyone can import from the new source. Whoever paid for the risk analysis does not have exclusive rights.
As a company, there are no incentives to pay for seed import registration procedures in Colombia, because once it is done, all other importers benefit from it. Currently, what is observed is that there are products on supermarket shelves even though there is no authorization to import the seeds.
AgriBrasilis – Could you comment on the history and goals of Sáenz Fety? How has the company contributed to the modernization of the field?
Alejandro Sáenz – Sáenz Fety's goal is to make the Colombian agricultural sector more productive and sustainable. We are dedicated to increasing the farmers' yields.
Sáenz Fety provides inputs and tools for farmers to increase their productivity. We connect markets to farmers and introduce them to precision agriculture technologies through knowledge transfer and diffusion. Our model provides technical assistance and transformation of practices to achieve insertion and permanence in increasingly demanding markets.
Sáenz Fety leads the Ahora Project in alliance with Universidad de los Andes, the Ministries of Agriculture and Commerce, Holland House, Enel x, Infinite Acres, Netherlands Embassy, ​​Eat This and Corferias. The project seeks to transform what is thought of in agriculture and promote the concept of responsible production and consumption, preserving the environment for future generations.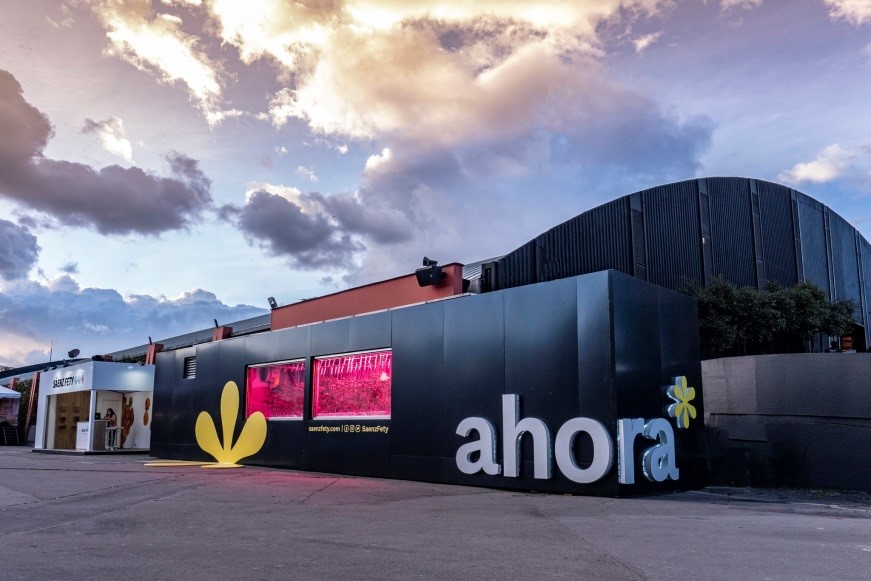 We also have an Innovation and Development Center – CID, which aims to improve the country's production level. With the methods we are developing, the use of water and fertilizers can be minimized. The space was created for research on adaptability, use and management of forage seeds, vegetables and agricultural inputs, to guarantee the success farming activities.
At the Innovation and Development Center, we experimented and analyzed the adaptability in Colombia of various materials to convert them into commercial products.
The objectives of the Center are:
– Lower water consumption per product unit;
– Less or no use of pesticides due to skills taught and due to the planned use of biological systems for pest control;
– Reduction of fertilizer leakage into the environment (leaching);
– Better product quality, leading to less waste;
– Creation of a better distribution of humidity, due to the use of the ventilation unit of the CID. This prevents condensation on plants and fruits and consequently reduces pests and diseases.
By reducing the use of pesticides, we will reduce the health risk for all workers.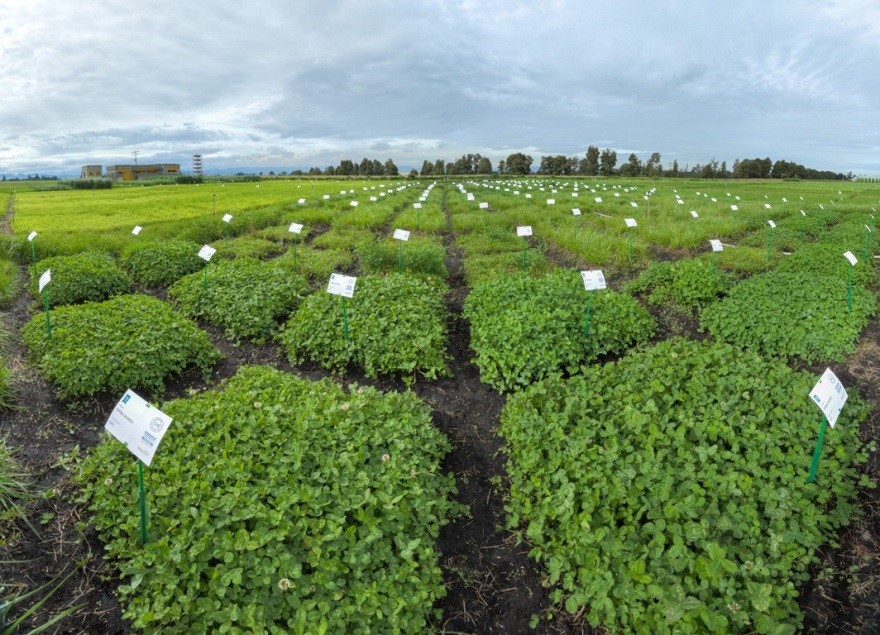 READ MORE: