Six women from different areas tell their experiences in a sector dominated by men
Only 18.7% of rural properties belong to woman, according to IBGE (Brazilian Institute of Geography and Statistics, 2017). However, gradually, women are conquering their place in agribusiness, in all the areas, from production, research, processing industry until marketing. AgriBrasilis has interviewed six professionals that live the agribusiness every day. Different paths brought them to the same destination, agriculture. In common, they have determination and love for the agriculture.
---
Agro-industry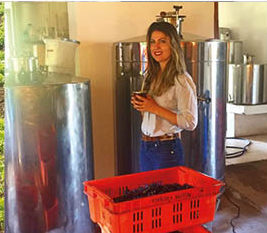 In the city of Bagé, in the Rio Grande do Sul grasslands, Victória Mercio, 38 years old, is graduated as a journalist, and after nearly 20 years far from the farm, decided to change her job to work on something that would have a positive impact in people's lives. Therefore, she came back to the family's property and invested on the family vineyard to make a professional wine business of it. Now she is co-owner of Estância Paraízo farm, CEO of the Wine Business and also holds a position as Communication and Marketing Director of the Rio Grande do Sul Grasslands Wine Association.
Victória says she is the tenth generation of a Family that has always been involved with agriculture.
"From one generation to the next, female presence is bigger and we see women in decision-making roles already, but they need to show a firm stance to be heard."
The issue is harder when it is a young woman, with knowledge and experience, giving her opinion in relevant themes, as it is not "normal" in the sector yet. It causes weirdness and discomfort because agriculture is very traditional. It takes a lot of persistence, understanding, firmness and resilience to conquer your place. 
According to the wine producer, the role of women is precisely to bring this feeling of restlessness of ever-changing things.
"Despite our ways of working, we have to be open to new technologies, knowledges, and people, in order to adapt to changes". She believes one can make changes and still be traditional and respect their values. Her family business, for example, have existed for 230 years with several changes regarding crops, technologies and ways of thinking.
"I'd like to see more and more people returning to the farms to work in innovative, technological businesses, that are connected to the world. Times are gone when working on a farm meant being away from the rest of the world."
Business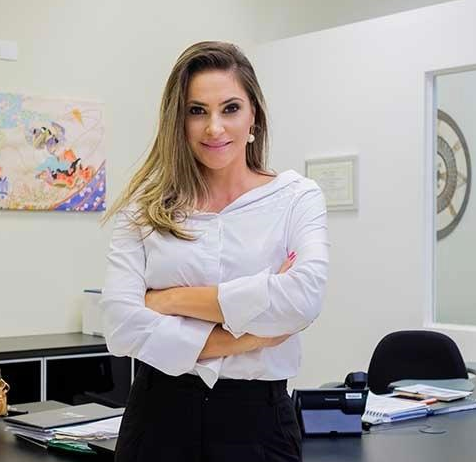 Leila Zorzetto, 39 years old, Graduated in Foreign Trade, is Director of the Disam Group, in São Miguel d'Oeste, Paraná. Her story was always linked to the agribusiness, and having her family as an example and reference, the choice of working in the sector was natural.
Disam Group has operations in Brazil and Paraguay. The businesswoman started her career in operational activities, participating in various operations and activities to understand processes and the company as a whole. At that time, she didn't feel that being a woman hindered the performance of her activities. However, after assuming managerial positions, the scenario has changed, because it isn't that common to see woman in leadership positions in the sector.
"I confess that despite the evolutions seen in the world, female presence still shocks sometimes".
Leila points out that women have abilities and merits, they manage and reconcile their personal lives being mothers, wives, and taking care of a household, with work hours in a company, and that the place woman have today was hard won, not given.
Farming
The presence of women in agriculture follows a similar pattern to the one of leadership roles. According to the IBGE (Brazilian Institute of Geography and Statistics), to every 10 farmers, only one of them is of the female gender and this relation is even more outlier in the North and Center-West of Brazil.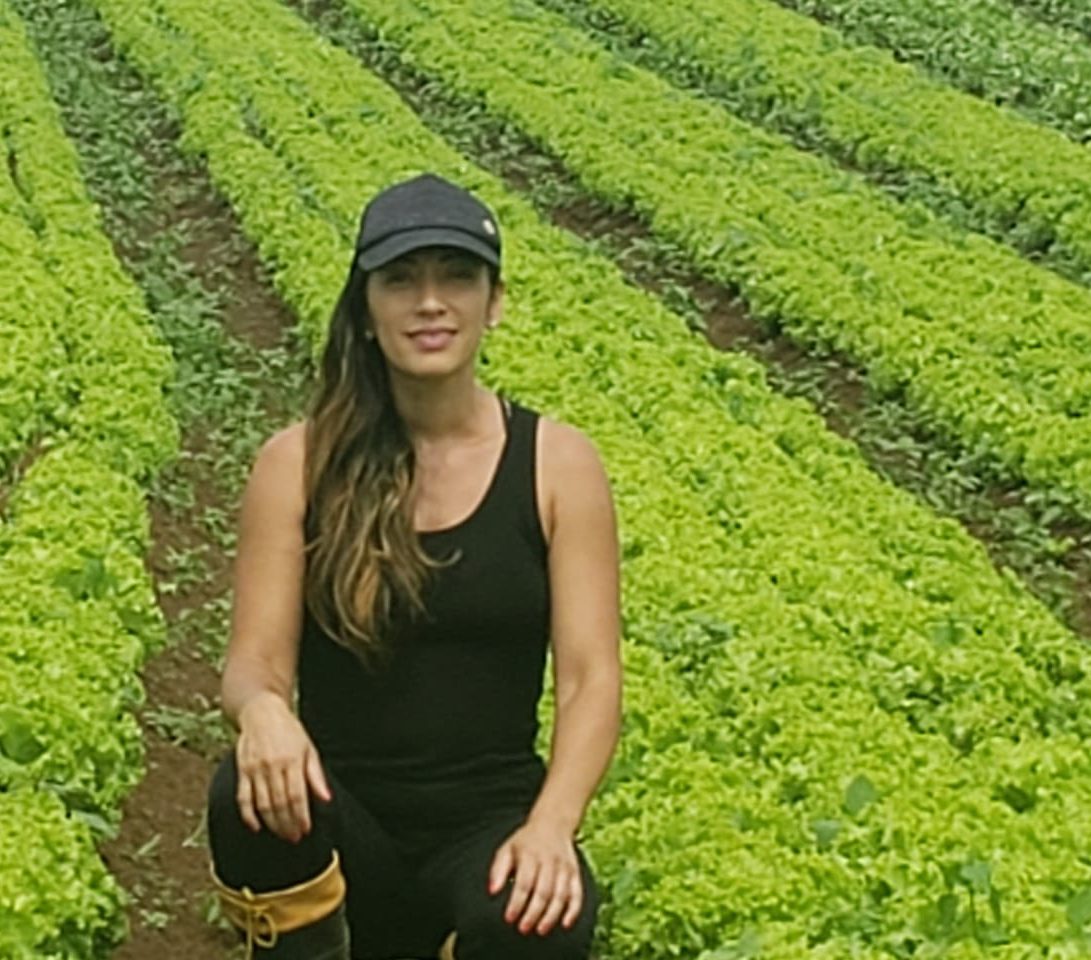 That's the reason why stories like Eliane Cordeiro's, 40 years old, graduated in Administration and with MBA in business management are even more inspiring. She plants vegetables, in a 33 thousand sqm area in Biritiba Mirim, metropolitan region of São Paulo, having lettuce the main product of their farm.
Like the other interviewees she had ties with the farm since she was a child, but the choice to become involved in the production came by chance, after her father's death in 2017, when together with her mother and sister, she decided to continue the business out of respect for customers and to the families that depended on it.
Eliane perceives the agricultural environment as challenging for women due to it being mainly masculine, and because of this, they need to stand for themselves. Nevertheless, there are welcoming experiences along all the productive chain, including agronomists and neighbors. 
To her women have a versatile vision, seek for more information and open up space to new implementations, aggregating more value to the products. She has plans to innovate the family business, building a chicken house, investing in seasonal fruits and adding value to the products with delivery. The farmer believes that social media allows better contact with the consumer and less intermediaries.
The farmer praises how the women strength has been passed on from generation to generation 
"I need to talk about my mom! She is my adviser, she grew in the farm and is my safe haven, for whom I make questions, I can only thank for all of that, she is my partner".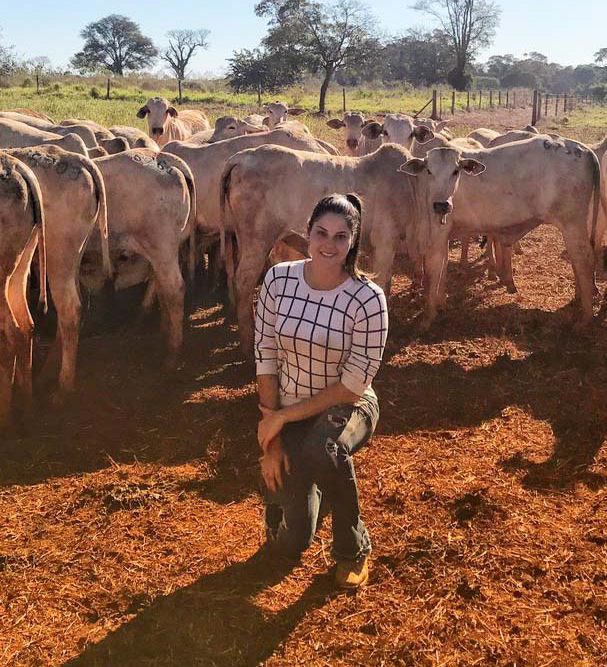 Júlia Pizol, 24 years old, is an example of young exponent in agriculture. Graduated in Veterinary Medicine, she lives in Tietê Municipality, countryside of São Paulo, where she has a small farm, where she started to work about two years ago. The property had a cattle herd just as a hobby. With the veterinarian work, she implemented a breeding and raising system of meat cattle.
"I've always been very close to my father, who is also passionate about the simplicity of the farm, and every weekend we were there"
Júlia also feels that there are still paradigms to be broken for women in agriculture. She was told that women cannot handle the routine of big animals, as this would require too much of them. "In spite of all the difficulties on the daily routine, we are more than capable of gaining our place in this profession" 
To the Vet, one of the main roles of women in the agribusiness sector is to be who she really wants, to be independent. 
"The future can only wait on us with open arms because we're strong, and little by little we are being recognized".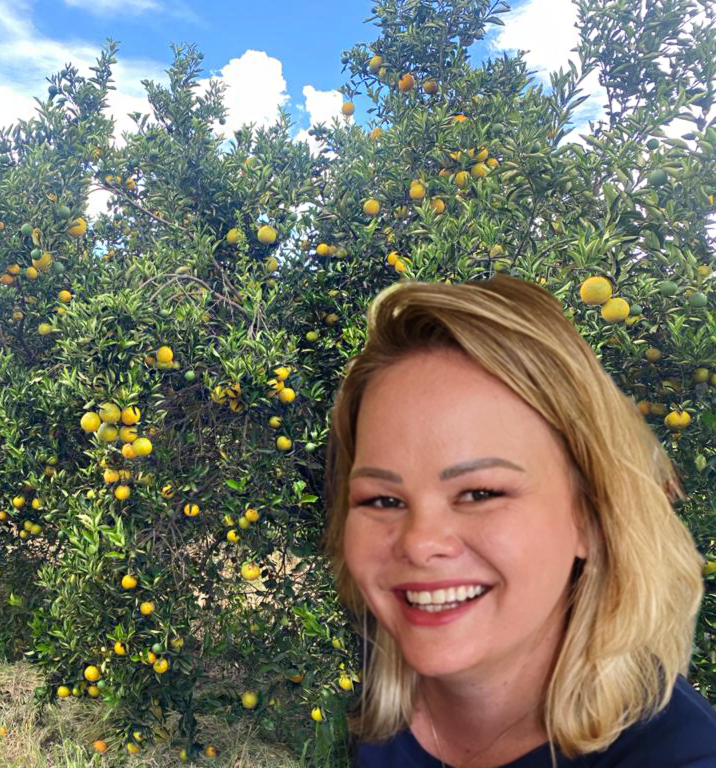 Vanessa Van Melis, 34 years old, Agronomist graduated from University of São Paulo State (UNESP) in Botucatu, is a citrus and grain producer, in a 440-hectare farm in Paranapanema, São Paulo State. She says that choosing agriculture was a natural path: "I'm daughter and granddaughter of farmers, among my earliest memories are the games between beans bags, searching for bugs in corn leaves and counting corn rows on the cob. The farm was always present on my life".
She shares that sometimes she faces doubting looks about her role, people don't understand that she is the farmer responsible for the farm and listens to questions such as "Do you help your father?" Who should I negotiate with?"
However, the farmer remains convinced of her capacity and that of other women. She understands that this is new to people within agriculture so she answers that she is the farmer. 
"I do my part to show that we are in agriculture, and increasingly in the front line."
Research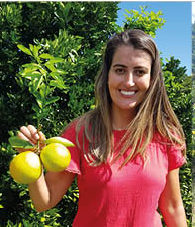 Ana Cláudia Costa, 33 years old, is professor of Agriculture/Phytotechnism at the Federal University of Lavras, Minas Gerais, and researcher in citrus area. She tells that as a child, she lived in Osasco, metropolitan area of São Paulo, but during vacation, she used to visit her grandfather's small farm, which made her admire the work with the land and observe the challenges of the countryside.
The researcher states that in the university environment she found support and respect from their peers. She adds:
"The research environment in agriculture many times requires the work on the fields, under the sun or rain, and that was never a problem to me, quite the opposite, I always liked the farm environment and hands on work, because I believe that that's the only way of understanding thee difficulties and demands from the farmers."
She concludes that women have a prominent role in agricultural research, although there are still challenges to overcome for the insertion of women in the labor market and for them to reach higher levels in their professional careers. In addition, that women should see each other as partners, because the more unite the more strength they will have to overcome the obstacles imposed by society.