The tradition of giving flowers as a gift goes beyond any time and culture. In 2019, exports of flowers, plants and their parts generated more than 22 billion American dollars. Main exporters are the Netherlands, Colombia and Ecuador.
Pandemic initially had a great impact on the sector, but the purchase of some types of flowers was reestablished due to people's wish to decorate their homes, and sales in supermarkets. 
AgriBrasilis interviewed Augusto Solano, executive president of Asocolflores of Colombia; Alejandro Martinez, executive president of Expoflores of Ecuador and Cesar Mauricio Torres Martinez, flower grower and representative of breeding companies of Brazil.
---

According to Augusto Solano, the floriculture sector in Colombia represents 5% to 7% of its GDP. This important indicator results from the work of 140,000 formal jobs on average, direct and indirect, 65% of which are female heads of household.
The planted area of ornamental species is 7,700 hectares, 66% of which are concentrated in the State of Cundinamarca, 33% in Antioquia and 1% in the West region.
When asked about the differential of Colombian flowers, Solano pointed out 3 elements: large number of species and varieties, respect for sustainable development and longevity.
Indeed, Colombia has 60 species of flowers and about 1,400 varieties that ensure different colors, shapes and sizes. Acquiring a Colombian flower, in any country, consumers have the certainty to be taking a product with unparalleled characteristics.
Regarding sustainability, Colombian floriculture sector is one of world leaders. Together with "Florverde® Sustainable Flowers", today 40% of exports are certified by a label that audits and contributes to continuously improve the production chain and increase value.
The sustainability program of the association is recognized by different countries because of five consolidated fronts: management and conservation of water, comprehensive waste management, responsible use of pesticides, conservation of biodiversity, use of renewable sources, carbon footprint management. In the last years, due to direct action from Colombian floriculture companies, the sector has been reducing the use of chemical pesticides by 43%, promoting the use of rain water for 20 years – last year half of all water used came from that source. 56% of the energy used came from renewable sources, and only 10% of greenhouse gas emissions are linked to direct sources.
These efforts allow Colombia to be a pioneer in implementing environmental and sustainability indicators and in replacing refrigerant gases.
The association also provided an important support for flower producers in the adoption of biosafety protocols during Covid-19 pandemic.
The third element that characterizes Colombian flowers is their longevity. Knowledge acquired throughout production processes, efficiency in sowing new varieties, respect for intellectual property, continuous updating of breeding mechanisms and high standards concerning United Nations Sustainable Development Goals, guarantee very high quality products. 
The quality of the flowers is so high that after 25 days of transportation by sea to Japan, it is still splendorous in color and size for 15 days in a vase.
In order to keep its prominence in the international market, flower exporters rely on quality logistics chain, which must respond immediately to international trade requirements and demands full synchronization, from production, storage until delivery to end customers. 
Finally, the internet and new consumption habits didn't negatively affect flowers consumption, quite the opposite. Asocolflores says that e-commerce has allowed florists to find new export opportunities. Another perceived phenomenon was that during pandemic people remained in their homes and wanted pleasant decorated rooms, therefore choosing flowers due to their emotional benefits and the opportunity to feel close to nature.
New conditions in which we live enable more relations with e-commerce and entrepreneurs are qualifying themselves for that.
Informative sessions on how to export through digital platforms, training in closing gaps and design of digital strategies to generate traffic are common nowadays in the relationship between the association and florists. Asocolflores adds that technological tools open doors to several possibilities and offer an alternative channel to reach customers that couldn't be reached before.
People don't need or don't want to leave their houses and stand in lines anymore, therefore e-commerce has been an answer to that. It is important to clarify that it isn't only new generations that use their mobiles and computers to buy, the conjuncture made people of all ages choose these means for shopping.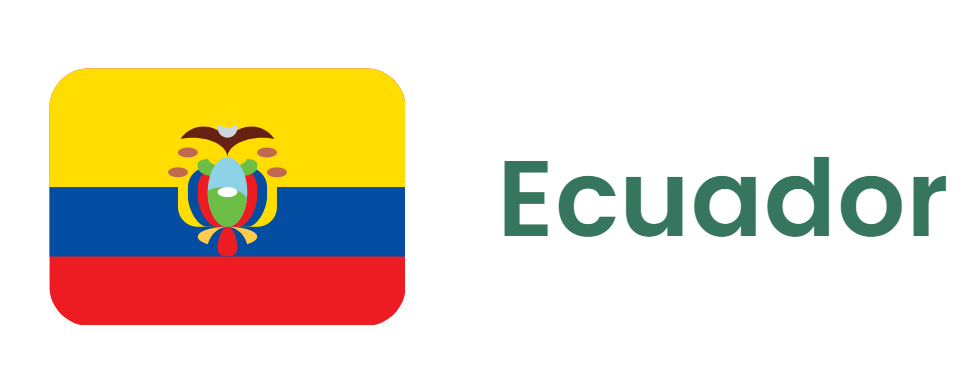 In Ecuador, floriculture has also been an important factor in social and economic development for over 40 years, especially in the rural districts of Ecuadorian mountains, where it generates jobs, and therefore commercial and economic growth, mitigating migration.
According to Alejandro Martinez, floriculture represents 10% of the country's agricultural GDP, representing the fourth non-black oil in exports, contributing with US$ 850 million per year. It employs more than 110,000 professionals.
When compared to flowers produced in other countries, Ecuadorian flowers are recognized due to their high quality, pot life, color and bud. It also stands out for its colors and flower type diversity, as well as exclusive varieties. These characteristics are due to the country's geographical position in addition to care and technology innovation that flower producers apply to their farms.
Among the innovations the implementation of automatization software tools to improve the cultivation process is increasingly strong. Also the use of biotechnology to control pests and for crop nutrition.
Until flowers reach homes to delight customers, production has a long process. It begins with breeder companies, creating roses and summer flower varieties, which are acquired by farmers, who dedicate to sowing and growing, activities that demand technical knowledge, pest management, water and waste management, that is, an intensive and delicate care to guarantee high quality for export. Once they leave farms, they are directed to cargo agencies, then passed to palletizers and finally get to airlines to be exported to more than 134 countries.
Regarding prices, there is certain stability according to the association, production costs suffer a variation around 3% annually, mainly due to labor costs, and export prices are also stable, increasing in Valentine's and Women's day by 2%.
Finally, Martinez says that new habits have been a positive influence on the market. Flower's on-line sales and in supermarkets are growing exponentially. Mainly during pandemic, it was the channel with highest increase in sales, much more than traditional sales (shops or events). 
There will always be room to convey emotions, and floriculture is transforming its logistic chain, with a more direct, personalized delivery.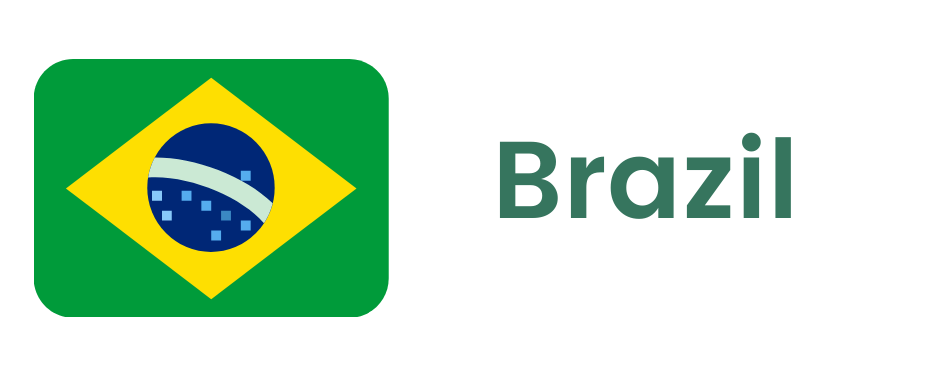 In comparison to its neighbors in Latin America, Brazil exports little, only a few bulbs and ornamental plants. Part of this positioning is due to its large domestic market, but also to logistic issues.
AgriBrasilis interviewed Cesar Mauricio Torres Martinez, Agronomist, flower grower and representative of breeding companies such as the Italian NIRP International in Holambra, São Paulo State.
According to Torres, the most grown cut flowers are roses, alstroemerias (Brazil is the second grower, behind Colombia, all for domestic market), and chrysanthemum, this last has the advantage of being grown in nearly every climate in Brazil, not being concentrated in Southeast region as the other ones.
Comparing our production with other export countries, the interviewee says the main difference is in mindset, Brazilian farmers, knowing their flowers will be sold in domestic market, don't act for quality elements, mainly post-harvest. In Torres point of view, that's a waste, because we have climate, labor, and infrastructure conditions to export, if only we improved our post-harvest quality.
When visiting Ecuador, Colombia and even Mexico, countries with similar climate conditions to ours, it is possible to see that farmers, even small, always have in mind export, reaching higher quality in post-harvest and longevity.
It happens because it is a continental country whose population buys flowers, though it is a low consumption when compared to other countries, like Argentina, for example. 
Nonetheless, in his opinion is that this is undoubtedly an exceptional moment to enter into international markets, since dollar price is high in 2021, with exchange rate reaching 5.60 Brazilian Reais per dollar.
However, for that, we need an "exporter mindset", logistics and airport infrastructure, it is missing some political will to carry out this project.
About difficulties in growing flowers, the agronomist cites the lack of labor, which is an obstacle in other growing countries, because they need qualification and  working in a greenhouse is tough, workers don't want to spend 8 hours a day in high temperatures.
Brazil is also very dependent on importing technology when we talk about plant and flowergenetics. It is because flower research is a very specific activity, in the hands of few companies in the world. The most important companies are usually family ones, and have been in market for over 100 years. NIRP, for example, started in 1880, and passed from generation to generation. This type of research is more than business, it is passion.
It is made between 30 and 40 thousand crossbreeding a year, generating half a million seeds, each seed a different individual. The selection research lasts 7 years. In the first year these half million seeds are sown, and later 480 thousand plants are excluded. There is a specialized team to exclude the plants that don't achieve the needs of the company, it is a rigorous check list of more than 70 items, if one of them is present, the flower is discarded.
In the third and fourth years, there is another selection, with an evaluation of positive characteristics, remaining 500 individuals. They are planted in several demonstration units, in greenhouses in 23 countries, including Brazil, in the city of Andradas, Minas Gerais State. At the end of the 7th year, it will remain five, six, or none. It might happen that no flower reached the expectations, in a process repeated every year. It's a long, demanding resources and knowledge process.
There are other foreign Technologies, such as greenhouse plastics, from Israel, France, Spain and even Colombia, but there are already great plastics here in Brazil too. Our technology for greenhouses and acclimatization is far ahead of other Latin American countries inn technology, construction, quality and climate management.
Concerning to pandemic, Martinez recognizes that the conjuncture is complicated. Companies are struggling, waiting on events to return, once this sector was the most consuming, now supermarkets are keeping them with some breath.
Thus, farmers are migrating to food production, because greenhouses can produce tomatoes, eggplant. Moreover, pandemic generated unemployment to people that could buy flowers. There is too much product left and prices are low.
About the impacts of changes caused by digital culture, he affirms that internet is a fantastic tool to the end consumer, who can buy from his mobile or tablet in a few second and send it as a gift.
For farmers, today there are very agile platforms, the main coops of Brazil, Veilling and Cooperflora have each their internet platforms, where the members can sell already calculating their profits and send the production straight to the coop. It is possible to buy flower one year ahead of an event and the owner of the flower shop don't need to go to Holambra anymore. They work with artificial intelligence to determine prices, helping to form the market and sell production in an agile way, which is even more important during pandemic.