Fazenda da Toca has proved that it is possible to have a large-scale organic production, with positive social-environmental impacts. It is one of the main names in the production of organic foods. In addition to eggs, it works with other partners in the production of milk, grain and citrus.
Fazenda da Toca farm is the main producer of organic eggs in the country. Fernando Bicaletto, CEO of Fazenda da Toca, in exclusive interview to AgriBrasilis.
Fernando Bicaletto has been Fazenda da Toca's CEO for four years. Graduated in business administration, he was responsible for the development and consolidation of the organic egg large-scale production.
He transformed the farm in a model of sustainability in the environmental, social and economic field. During this period, the production volume raised almost 10 times. The farm was recognized by the B System as Best for the World in the Environment category, listed as Humanized Company by Conscious Capitalism and today maintains several social programs with a view to training and qualifying producers. Before working in the farm, Fernando has worked for L'Oreal and Sadia.
---
AgriBrasilis – How did the idea of transforming a traditional farm into a large-scale organic producer came up?
Fernando Bicaletto – The Project Fazenda da Toca began in 2008, with Pedro Paulo Diniz as founder, and whose idea was to establish a large-scale organic production model that would prove sustainable in the 3 pillars: environmental, social and economic. The idea was really to shift the organics paradigm in a moment when it was still an incipient production chain needing a lot of investment. The objective of the project was to leverage the organic chain here in Brazil.
AgriBrasilis – What are the main items produced by Fazenda da Toca?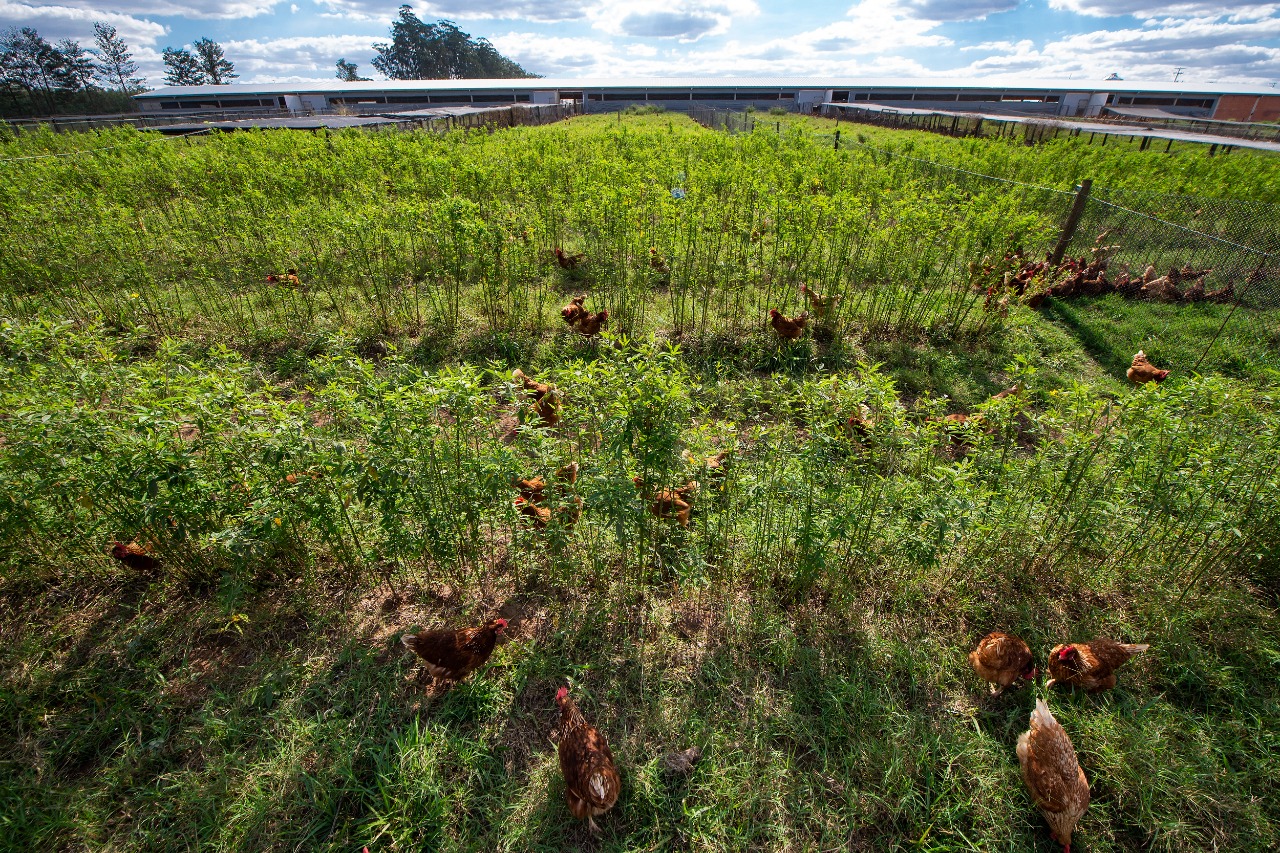 Fernando Bicaletto – The flagship is organic eggs, which is the main product sold at retail and we distribute it in several states, among them all of the Southeast and South ones, and some of the northeast and Midwest. We also operate with partners in other farming areas such as organic milk, grains and  agroforestry systems, with focus on citrus.
AgriBrasilis – Has the organic products demand changed in the last years? What makes them so expensive?
Fernando Bicaletto – The demand has raised a lot, organics have registered two-digit growth in the last decade, it is an accelerated demand. Of course, the costs are still higher than that of traditional food, due to many factors, one of which the scale.
However, we notice that the segment has been developing very well, with a lot of innovation, technology and research. Bringing better management and more opportunities to reduce costs, so we can make this product more available to the public.
AgriBrasilis – What is the role of organic production in mitigating climate change?
Fernando Bicaletto – The regenerative organic production as it is our case, has a very important contribution relating to the reversal of climate change. \this way of management is very sustainable, because it improves environment indicators, water retention, and soil and ecosystems biodiversity. In addition, a farm that adopts regenerative management also achieves an interesting degree of carbon sequestration. Our farm has today a Carbon free operation, that means zero emissions of carbon. To achieve that we measure all the greenhouse emissions and compensate them planting trees, that way we contribute to mitigating climate change. 
AgriBrasilis – What are the plans in the next 5 years?
Fernando Bicaletto – We are investing in the growth of our production capacity, bringing the products to new states. Our plan is taking our eggs to regions far from where we produce it, thereby making it available to more people and bringing to more customers the concept of organics and healthy food.